Excel 2019 ​Part 3
Excel 2019 Part 3 is intended for experienced Excel 2019 users who have a desire or need to advance their skills in working with some of the more advanced Excel features. This course will cover working with tables and subtotals, financial functions, what-if analysis tools, PivotTables and PivotCharts, and finishing touches.

To ensure success in this course, learners should have completed Excel 2019 Part 1 or have equivalent knowledge and experience. Excel 2019 Part 2 is helpful. Learners should also:

Be familiar with using personal computers

Have experience using a mouse and keyboard

Be comfortable working in Windows
Know how to open and close applications




Know how to navigate basic file structures

Know how to manage files and folders
301A: Tables and the SUBTOTAL Function, Part 1
301B: Tables and the SUBTOTAL Function, Part 2

For learners who wish to learn how to use Excel's financial functions to create a loan analysis sheet. Learners should be comfortable reading and writing formulas in Excel. In this module, learners will create multiple formulas and learn how to use the PMT and FV functions to find the monthly payment and future value of a loan.
303A: What-If Analysis Tools, Goal Seek



303B: What-If Analysis Tools, Scenario Manager
304A: PivotTables, Part 1
305:

Worksheet Protection and Finishing Touches




For learners who wish edit document properties, inspect a workbook for hidden properties or personal information, and protect some aspects of their data from being changed - either accidentally or intentionally.
In this module, learners will learn how to
Editing Document Properties,
Inspecting Hidden Properties,
Locking a Cell,
Hiding Formulas,
Protecting a Worksheet and
Protecting a Workbook.
The following services are available to ensure your learners' success!

* Skill Builders are included in all hands-on training sessions

* User Forums are included with all hands-on training sessions

Let us help you choose the right delivery option to optimize your time and money.

In our Training Portal, learners access DJL Training laptops for live online hands-on training.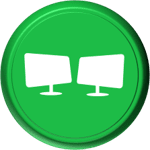 Dual Screens
For the best learning experience in our instructor-led training portal, we recommend learners use two screens for training.
On the

Remote Lab

screen, learners will complete training exercises under the watchful eye of their instructor.
On the

Virtual Classroom

screen, learners will see and hear their instructor as they follow the instructor's step-by-step directions. The virtual classroom screen can be a big screen in a conference room or a learner's second monitor.