Excel 2019 ​Part 7 (Statistical Analysis)
Designed by DJL Training, Excel 2019 Part 7 is for experienced Excel users who have an interest in performing complex data analysis using Excel's statistical capabilities. In this course, learners will learn how to use Excel's Statistical Analysis Toolpak.
To ensure success in this course, learners should have an understanding of high school or college level statistics and be familiar with statistical concepts like ANOVA, descriptive statistics, standard deviation, correlation, covariance, mode, median, regressions, etc. Learners should also have completed Excel 2016 Part 1 or have equivalent knowledge and experience. Excel 2019 Part 2 and 3 is helpful.
701: Statistical Analysis Toolpak Part 1

For learners who have an interest in performing complex data analysis.
In this expert level module, learners will perform complex data analysis such as
ANOVA Single Factor, A
NOVA Two Factor With Replication,
ANOVA Two Factor Without Replication,
Correlation and Covariance,
Regression Least Squares,
Regression Goodness of Fit, and
Regression Calculator.
702: Statistical Analysis Toolpak Part 2
The following services are available to ensure your learners' success!

* Skill Builders are included in all hands-on training sessions

* User Forums are included with all hands-on training sessions

Let us help you choose the right delivery option to optimize your time and money.

In our Training Portal, learners access DJL Training laptops for live online hands-on training.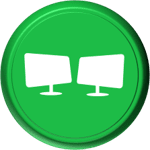 Dual Screens
For the best learning experience in our instructor-led training portal, we recommend learners use two screens for training.
On the

Remote Lab

screen, learners will complete training exercises under the watchful eye of their instructor.
On the

Virtual Classroom

screen, learners will see and hear their instructor as they follow the instructor's step-by-step directions. The virtual classroom screen can be a big screen in a conference room or a learner's second monitor.