Outlook 2019 ​Part 1
Outlook 2019 Part 1 is intended for people who have a basic understanding of Microsoft® Windows® and need to know how to manage email communications, contact information, calendar events, tasks, and notes. This course will cover send, receive, and manage email messages, manage contact information, schedule appointments and meetings, and customize the Outlook interface.

To ensure success in this course, learners should be familiar with using personal computers and should have experience using a mouse and keyboard. Learners should also be comfortable working in the current version of Windows, be able to open and close applications, navigate basic file structures, and manage files and folders.

101: Getting Started with Outlook 2019

For learners who wish to learn how to navigate the interface and perform basic email functions like creating and sending an email, reading and responding to an email, and even printing or deleting an email.
In this module, learners will navigate the Outlook interface, read, respond, delete, and print messages, and Access Outlook help.

For learners who wish to learn how to sure that their messages are free of spelling and grammatical errors, as well as apply basic formatting, and send professional looking messages.
In this module, learners will use the address book to add recipients, check spelling and grammar and apply formatting to message content.
103: Working with Signatures and Attachments
104: Customizing Message Options
105: Organizing Messages, Part 1

For learners who wish to learn how to find emails and quickly respond to them, or use visible reminders to identify emails that require a response at a later time.
In this module, learners will m
anage messages for future action by using categories, flags, and commands, and organize messages using folders.


Related Module: OUT19-202: Organizing Messages, Part 2
107: Working with the Calendar, Part 1
The following services are available to ensure your learners' success!

Upon request, the instructor will sign a non-disclosure agreement so learners can open working files during training.

Let us help you choose the right delivery option to optimize your time and money.

In our Training Portal, learners access DJL Training laptops for live online hands-on training.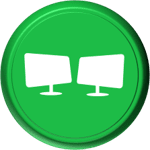 Dual Screens
For the best learning experience in our instructor-led training portal, we recommend learners use two screens for training.
On the

Remote Lab

screen, learners will complete training exercises under the watchful eye of their instructor.
On the

Virtual Classroom

screen, learners will see and hear their instructor as they follow the instructor's step-by-step directions. The virtual classroom screen can be a big screen in a conference room or a learner's second monitor.