PowerPoint 2019 ​Part 3
PowerPoint 2019 Part 3 is intended for learners who are experienced PowerPoint 2019 users and have a desire or need to advance their skills in working with some of the more advanced PowerPoint features. This course will cover connecting and broadcasting presentations, collaborating with others online, transporting presentations, and integrating with other office programs.

301: Connecting and Broadcasting Presentations *

The Hard Way: Copying and Pasting

Choosing a Connection Technique

Connecting Presentations with a Hyperlink

Connecting Presentations with an Action

Connecting Presentations with Object

Linking and Embedding

Navigating Connected Presentations
Editing Linked and Embedded Presentations
Editing Linked Presentations

Editing Embedded Presentations
Broadcasting Presentations
Creating a Microsoft Account ID

Broadcasting a Presentation

Security Considerations
302:

Transporting Presentations




Transporting the Presentation
How Package Presentation for CD Works

Using Font Embedding

Displaying Linked Content

Copying Files to a CD

Viewing a Packaged Presentation from CD

Using the PowerPoint Viewer Without AutoPlay

Copying Files to a Folder

Viewing a Packaged Presentation from a Folder

Comparing Copy to CD and Copy to Folder
Preparing the Meeting Room
Setting Up a Slide Show

Specifying the Equipment Setup

Using Sound Amplification and Speakers

Choosing a Projection Display

Considering Screen Size

Changing Resolution

Preparing the Presentation Computer
Following the Presentation Setup Checklist
Configuring Presentation Computer Software

Setting Up the Computer Display Projector/Panel

Checking Room Lighting

Preparing Audio and Video

Switching Programs During Slide Shows
Completing a Checklist Prior to Leaving Your Office

Allowing Yourself Time

Preparing for the Workshop

Greeting the Participants
Using PEER Guidelines

Using LESS Guidelines
303:

Integrating with Other Office Programs

Maintaining Compatibility with Previous Versions of Office
About File Formats

Native File Formats

Nonnative File Formats

Opening Nonnative File Formats

Compatibility with Previous PowerPoint Versions

The Compatibility Checker
Working with Word Integration
Creating a Presentation Outline in Word

Creating Presentation Handouts in Word
Working with Excel Integration
Setting Calendar Reminders

Attaching Files
* In order to complete this module, learners must login to a Microsoft ID
The following services are available to ensure your learners' success!

Upon request, the instructor will sign a non-disclosure agreement so learners can open working files during training.

Let us help you choose the right delivery option to optimize your time and money.

In our Training Portal, learners access DJL Training laptops for live online hands-on training.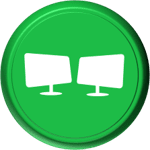 Dual Screens
For the best learning experience in our instructor-led training portal, we recommend learners use two screens for training.
On the

Remote Lab

screen, learners will complete training exercises under the watchful eye of their instructor.
On the

Virtual Classroom

screen, learners will see and hear their instructor as they follow the instructor's step-by-step directions. The virtual classroom screen can be a big screen in a conference room or a learner's second monitor.