Word 2019 ​Part 2
Word 2019 Part 2 builds upon the knowledge presented in Part 1 and helps start learners down the road to creating advanced workbooks & worksheets that can help deepen their understanding of Word. In this course, learners will learn how to create a mail merge from a new list, create a newsletter, apply themes and styles, work with bullets and long tables, and create a table of contents and an index. Part 1 or the equivalent knowledge and experience is required.

201: Creating a Mail Merge From a New List

In this module, learners will use the Mail Merge to create personalized correspondence. The data source will be a list of variable information, such as the recipients' addresses (not an Excel spreadsheet). Learners will also generate envelopes and labels.

Related module: WRD16-305: Creating a Mail Merge From an Excel File. In this module, learners will build a data source in Word (not Excel), create main documents, perform a mail merge, deal with merge problems, and generate envelopes and labels.

202: Creating a Newsletter

For learners who wish to learn how to create a newsletter including graphics, special text effects, columns, section breaks, and add a cover page. In this module, learners will add graphic effects, use section breaks and columns, wrap text around a graphic image, insert a cover page, and print part of a full document.
203A: Themes, Styles and Working With Long Documents

For learners who wish to learn how to navigate long documents and use styles to provide consistent heading formatting through the document. In this module, learners will format with styles, create and manage custom styles, use themes and style sets, customize bullets and numbering, navigate long documents, and format long tables.
203B: Working With Bulleted and Numbered Lists
204A: Creating a Table of Contents
The following services are available to ensure your learners' success!

Upon request, the instructor will sign a non-disclosure agreement so learners can open working files during training.

Let us help you choose the right delivery option to optimize your time and money.

In our Training Portal, learners access DJL Training laptops for live online hands-on training.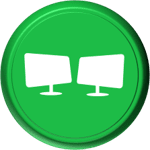 Dual Screens
For the best learning experience in our instructor-led training portal, we recommend learners use two screens for training.
On the

Remote Lab

screen, learners will complete training exercises under the watchful eye of their instructor.
On the

Virtual Classroom

screen, learners will see and hear their instructor as they follow the instructor's step-by-step directions. The virtual classroom screen can be a big screen in a conference room or a learner's second monitor.